MCP73864 Li-Ion charger
I have bought an 8.2v 2200mah Li-Ion battery in Ritchie Street Chennai. My first problem was charging the battery. A quick check in farnell india through Kits 'n' spare provided me the option MCP73864.

The beauty is this chip can handle charging current up to 1.2A with auto charging cut-off.

I have done a quick check with readymade SOIC PCB (Got it from Sundaram PCBs, Raheja complex,Ritche street Chennai).

Result is perfect. I am yet to determine the charging duration for a completely dry battery. Will update. For now please find herewith the Circuit, PCB in Eagle and PDF format.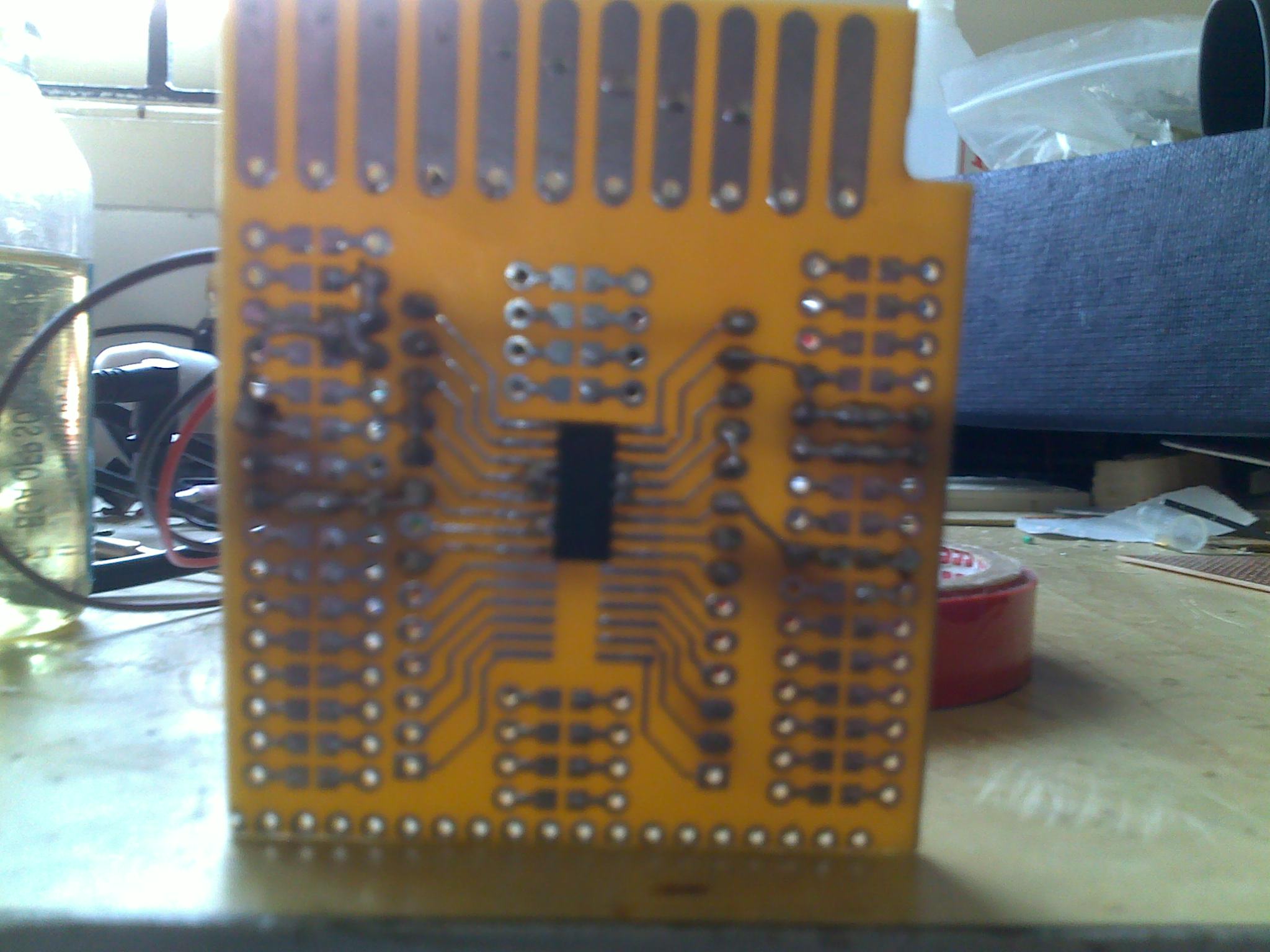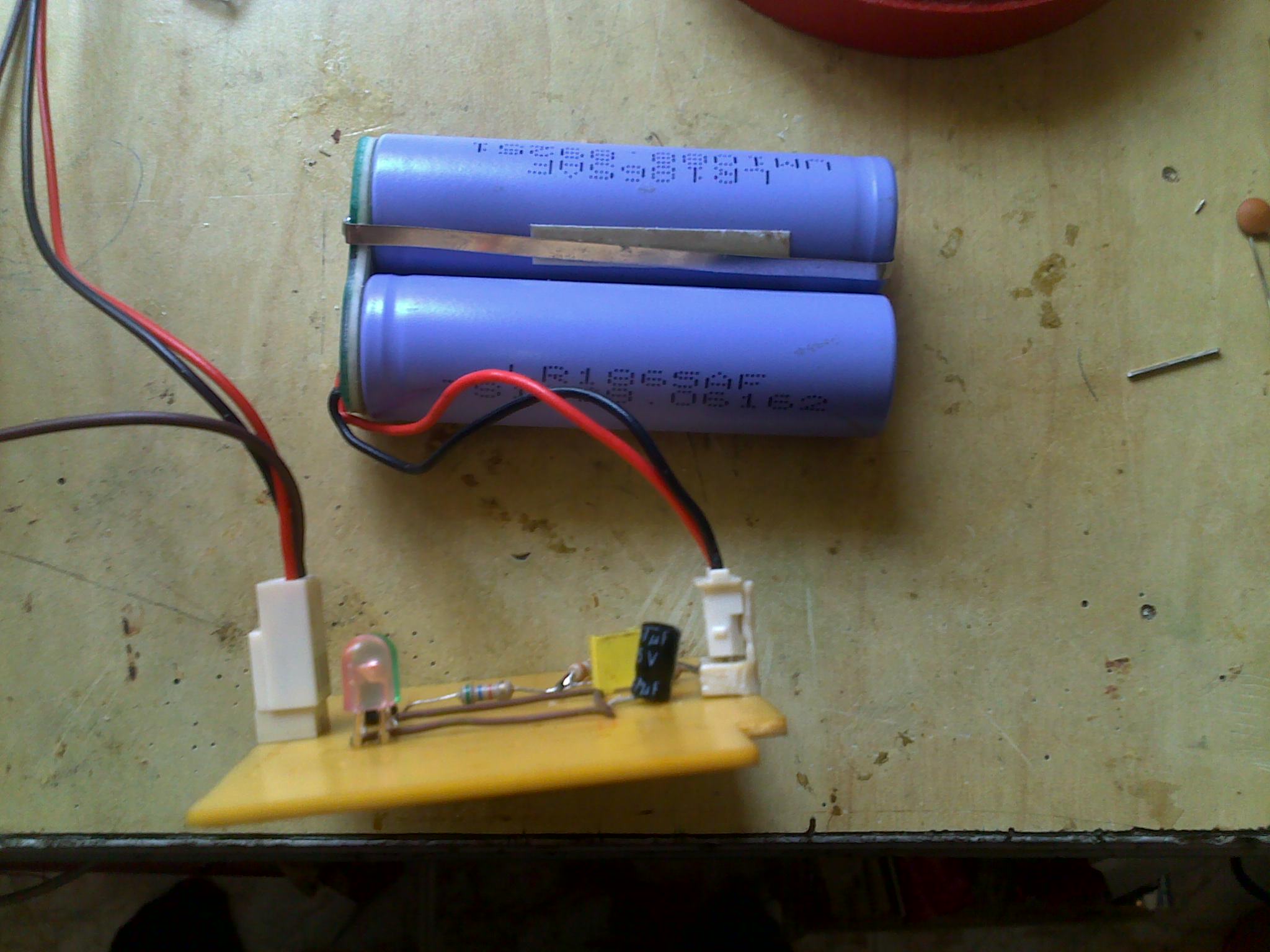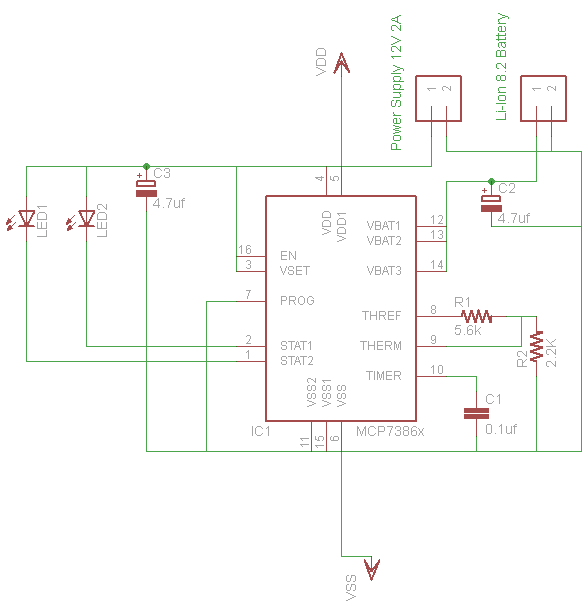 Caution : Li-Ion batteries are dangerous and may explode if mishandled over riding its spec. Please take most care.

Files